Scarf & goodies received from Tammy!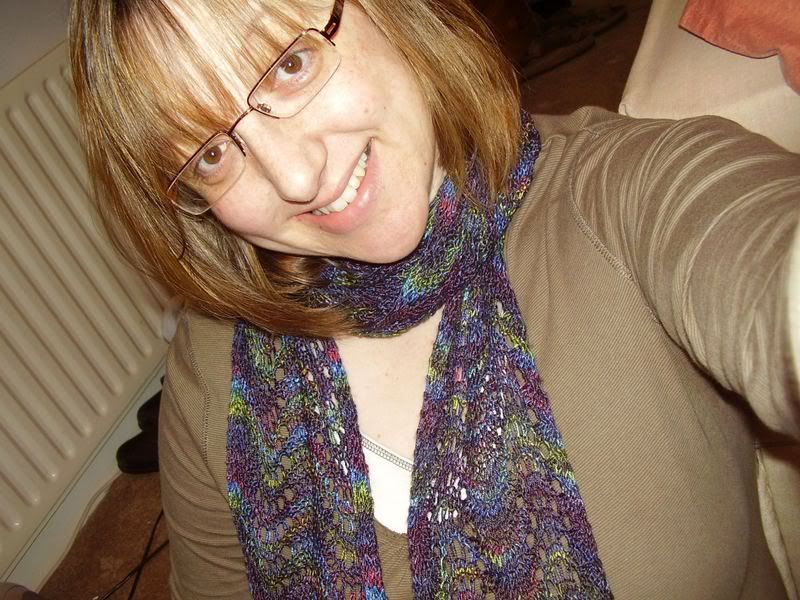 Here are some piccies of the amazing scarf that my wonderful swap pal, Tammy (
lavendarknits
), made for ISE4.
It is knit in Handmaiden Sea Silk, and is about 70" long. The colours are like jewels. The pattern is a simply Feather & Fan stitch which compliments the yarn beautifully. It is sooo soft and slinky!
And as if that wasn't enough, here are the lovely gifts I received.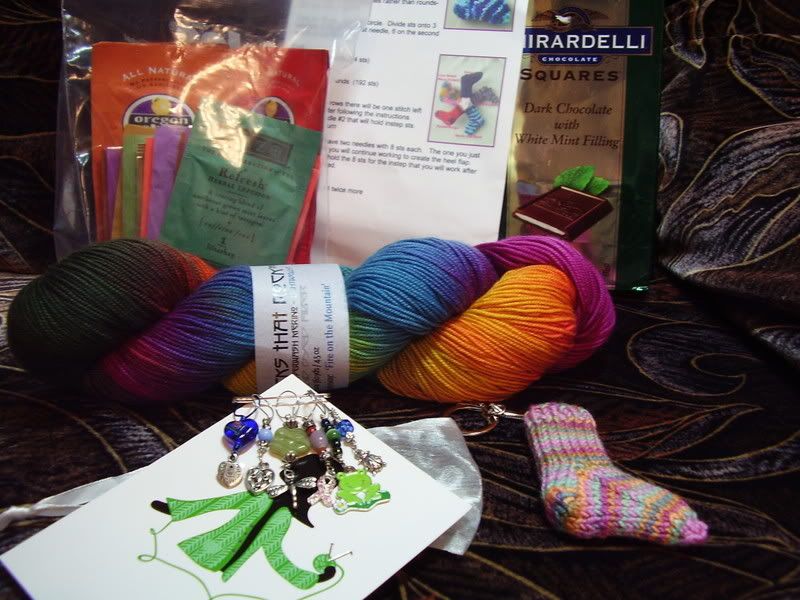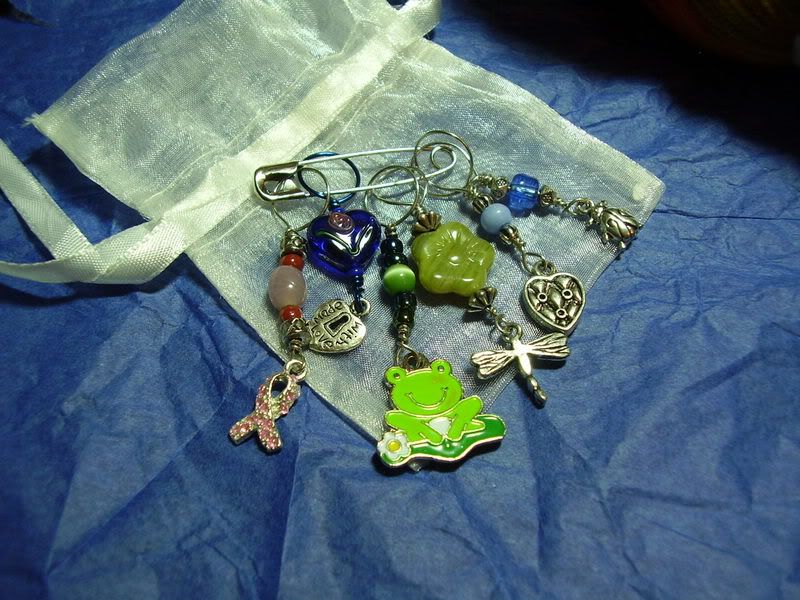 BTW, that is a skein of "Socks That Rock" in the colourway Fire on the Mountain. It's my first skein of STR ever! Can't wait to use it and until I do, I shall be stroking and petting it occasionally!
Scarf & goodies for my pal:
My pal for this exchange was ekittie and I made the Backyard Leaves Scarf for her. The scarf pattern is by Annie Modesitt and taken from the book 'Scarf Style'.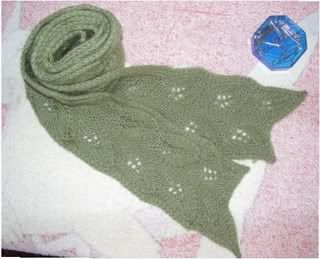 The pattern called for 4 balls of Debbie Bliss Merino Aran but I chose Jaeger Matchmaker DK instead as I wanted a lighter scarf. I've seen an example of this scarf knit in Jaeger Matchmaker Aran which looked really nice too.

The colour is more olive than green (shade 857) and I knit using 3.75mm needles (instead of the recommended 4mm). I also completed 14 pattern repeats on each side, and not the 11 as specified in the pattern.
And these are the photos of the gifts sent (pinched from ekittie's blog as Mr CB has the digital camera!), clockwise from top left: Fairy & Cat card, Everything wrapped, Swat Team Kitties pattern by Crafty Alien, hand made stitch markers, hemp & glass bead, 100% wool for kittie pattern, 100% cashmere sock yarn hand dyed on the Isle of Man!!!
And there we have it. Another International Scarf Exchange over. Roll on ISE5!!!
If you click on the link in the Title, you will be redirected back to my main blog where you can read all about the exchange.